50th Meichu Game
Campaign Design, Posters
Client ︎︎︎ Meichu Game
Year ︎︎︎ 2018
Since the 50th anniversary of the wedding is called "Golden Wedding" in the custom, Meichu Game is also celebrating its 50th anniversary in gold.


---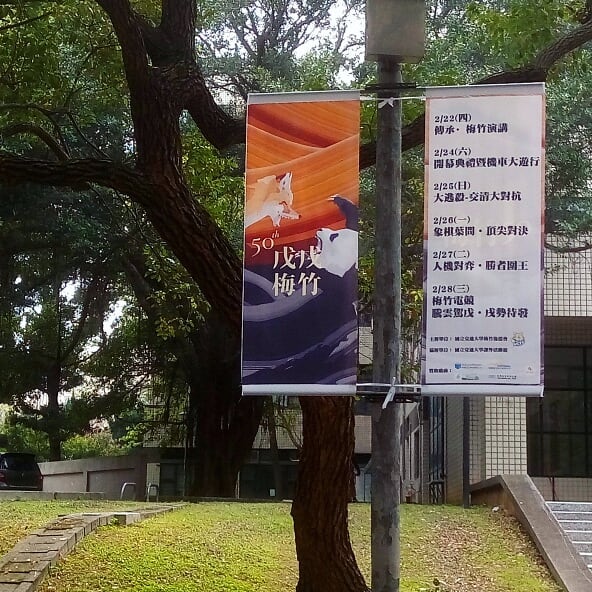 The work is reminiscent of Chinese folklore of two dragons competing with each other, and the overall composition emphasizes stability, solidity in a traditional way without losing a sense of liveliness and dynamics of contest.



By applying the same patterns, I designed these two L-folder as merchandise. I also apply the same patterns to its tickets, and by using different combinations of the pattern, staff of the sports game can easily differentiate between general tickets, concession tickets, and VIP tickets.

I bronzed the title of the poster to add a sense of solemnity as the extension of lines and color blocks depicts the speed of animals running, symbolizing the competitive atmosphere of the competition.