BeginContour: A Critical Pedagogy to Taiwanese Creative Tech Education

Processing Fellowship, 2022
Collboration
with
Yenching Lu
Mentored
by
Yindi Pei
The project focuses on two parts.
First, we hope to open up Taiwanese middle-school underprivileged and indigenous students' imagination of creative technology through a more beginner-friendly and approachable technology education.
Second, we wish to develop a teaching method for teaching college students how to reimagine Taiwanese Coding Education through a critical, decolonial and intersectional approach, as well as developing their own teaching tools and workshops.
More ︎︎︎
CSS is the skin of a website, but it doesn't have to be static! It could also be responsive, kinetic, and interactive. Today we will be looking at CSS transform, transition, and animation to cast some spells on our website.
We will be using glitch.com for this workshop, but you can also just use any code editor you want.
More ︎︎︎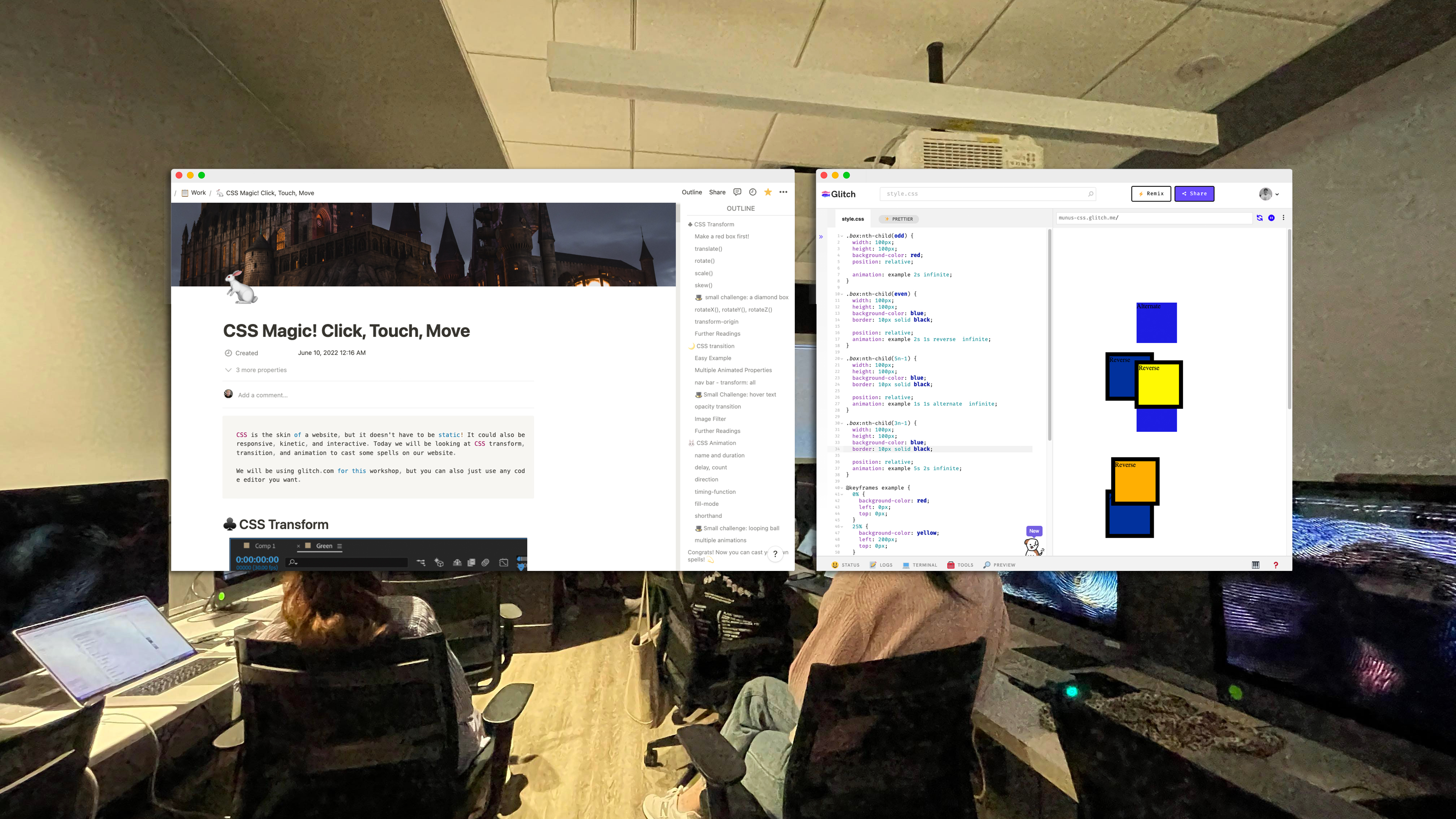 We will teach p5.gen(zine) again at CC Fest! It is a free and friendly event for anyone curious about creative code. Our objective is to create a coded zine that focuses on digital identity. We will use P5.js to teach 'function' and generate a collaborative digital profile zine in the end. We created some customized functions for people to play with this zine more easily.
More ︎︎︎